Professional Training Consultants
Helping you with university studies,learning new skills and training needs since 2003.India & Overseas.
About
One should never stop learning — expanding your knowledge is the best way to improve yourself and your life. We created this consultancy services agency two decades ago to offer everyone with an opportunity to find an appropriate course of study in the country of their choice for all those who wish to either get trained for bridging the skill gap in their existing professional career or wish to study abroad for taking their career to the higher level.

What we offer:
1. Psycometric Assessments
2. Career Counseling based on your unique 'Personality Type'
3. Course, Institution & Country selection
4. Visa guidance and assistance
5. Pre-departure and post departure services
6. Training and Development
7. Technical Collaboration between Indian & foreign educational Institutions for collaborative program delivery (CPD)
Services
1. Take an assessment (Think)

Find a counselor with whom you will feel comfortable, talk to him and arrange a free presentation.

2. Discuss the details (Plan)

Discuss prices, payment methods, and set a convenient assessment & training schedule.

3. Select your Course / Training (Pursue)

Selection of course begins with a comprehensive career counseling process. A detailed personality development training program is customized as per trainee's need

4. Join / Participate (Prosper)

Complete your training either in-house or overseas. Please leave your feedback on the course and the training upon completion.
Our founder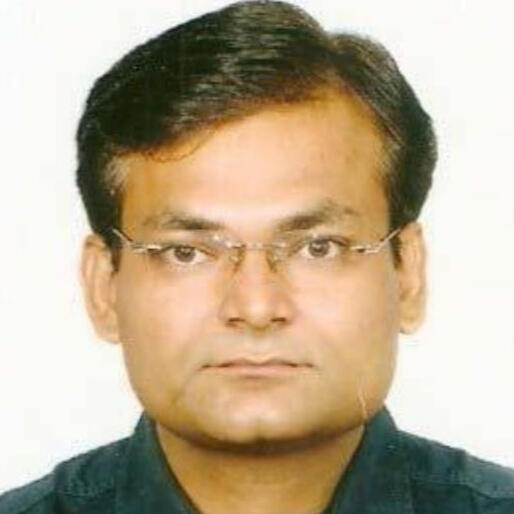 Sanjiv Kumar Singh
Chief Consultant
---
Sanjiv specialises in career counseling and development of individuals, and teams.

He is based in India and manages the company's Indian offices located in Mumbai, New Delhi, Kolkata and Varanasi. He is frequent traveller to the UK as well.

A Myers‐Briggs Type Indicator® Certified Practitioner, Sanjiv works with individuals and educational institutions to put the MBTI® instrument into practice for career counseling and development, and team‐building.

He is a certified Education@UK counselor and NAFSA (National Association for Foreign Student Advisers, USA) certified F‐1 student adviser, and has guided thousands of students, in the last 20 years, in their successful pursuits of the higher education at bachelors and masters levels in the UK, Canada, and the US.

In addition, Sanjiv facilitates the technical collaboration between Indian and British educational institutions for collaborative programme delivery (CPD) at diploma, bachelors and masters levels with a view to bring in international education to India at affordable prices.

He holds an MBA in Business Finance from the University of Lincolnshire and Humberside, UK and a B. Tech in Textile Chemistry from Shri Shahuji Maharaj University Kanpur (previously known as Kanpur University) besides numerous certificates in counseling and education abroad.

His type preferences are INFJ.

MBTI, Myers‐Briggs, Myers‐Briggs Type Indicator and the MBTI logo are trademarks or registered trademarks of the MBTI Trust, INC., in the United States of America and other countries.
Personality assessment & career counseling
How we work
Scientific Methods. Spiritual Thoughts

At PTC, we strongly believe in the uniqueness of the individual. Hence, we are committed to identifying the unique personality type of every single prospective student walking into our office and, accordingly, put into use the findings by advising the most appropriate field of study for a satisfying and fulfilling career.

We use the world's most respected and trusted MBTI® instruments to identify the unique personality type of an individual.

The Myers-Briggs Type Indicator® (MBTI®) instrument is a questionnaire designed to make Carl Gustav Jung's ideas about psychological type useful in everyday life. It identifies a person's four basic type preferences that combine into one of 16 different personality types. These results help you understand normal differences in the way people think, communicate, and interact—differences that can be the source of much misunderstanding. The MBTI® instrument has been used for more than 60 years to establish greater understanding between individuals, and has been translated into more than 15 different languages for use around the world.

Developed over 60 years ago by Katherine Briggs and Isabel Myers, the MBTI® is taken by over 4 million people every year. It takes the form of a self - report questionnaire and helps people:
1. explore their preferences for taking in information and making decisions
2. identify where they prefer to focus their attention
3. understand how they prefer to live their life
4. clarify their preferred style of working and interacting with people.

The MBTI® is used for a variety of purposes ranging from self-understanding and development to team-building, leadership development, education, coaching and relationship counseling.

The MBTI® can only be administered by a certified professional who is trained in its interpretation and application. After being given an introduction to the MBTI®, you complete a questionnaire at your leisure. This normally takes about 25 minutes. The questionnaire is then returned and then scored on your behalf.

You then meet for a face-to-face feedback session where you have the chance to hear more about it and explore what the results mean for you. The aim of the session is for you to establish which of the 16 personality types fits you best. Individual sessions are then followed-up with a workshop to explore what personality type means in more detail and how it impacts on yours day-to-day work.

Career Decision

Choose what you should learn

Career decisions are usually most sound when based on a number of factors—for example, interests, personality, skills, values, and lifestyle needs. Knowing your MBTI® type most definitely helps you in career decision making. It is certainly one of the most important factors, if not the only factor, that you should consider for your career decision.

The MBTI® reports preferences in four areas, each consisting of two opposites.

The MBTI® instrument has four sets of letters:

• E and I stand for Extraversion and Introversion—indicating whether you get energy from being around people or from time spent alone.

• S and N stand for Sensing and Intuition—indicating whether you become aware of specific facts and concrete details or prefer to focus on hunches and the big picture.

• T and F stand for Thinking and Feeling—indicating whether you tend to make decisions based on logical analysis and the principles involved or prefer to decide by considering your values and promoting harmony for the people involved.

• J and P stand for Judging and Perceiving—indicating whether you prefer your life to be planned and like it when things are decided or prefer to go with the flow and like keeping your options open.
Study Abroad and Internships
You can also combine a study abroad course with a paid or unpaid internship program. Study internships programs vary according to the study abroad course you choose. It may be a compulsory part of your practical degree, or you could spend your summer break getting valuable work experience and making great industry contacts.

No matter what study abroad program you choose, it will change your life. You'll make friends with people from all over the world, travel and experience things you never imagined. And it's a chance to break out of your old routine, and learn something about yourself.

PTC offers you choice of Study Abroad and Internship Programs worldwide:

• Compare each Study Abroad and Internship Program you are interested in
• Comprehensive course descriptions and up to date fees and entry requirements

International internship programs are ideal for students who want to add relevant work experience to their resume and develop valuable industry contacts. Some are paid, some are unpaid. Some may lead into permanent positions once you graduate, and some may offer in-house training that also enhances your degree.

You need to think about your long-term career goals when deciding which internship program is right for you. Would an unpaid internship working in your embassy in the US be as useful as working in a restaurant in New York? If you want to work in foreign affairs then the unpaid internship might be better. But if you want to work with Americans and develop your language skills - as well as cover some of your living costs - then the restaurant job could be perfect.
Will your study abroad program earn credits towards your existing course? How much time and money can you afford to spend on your education overseas? Is financial aid available? These are all questions that will help you decide on your study abroad course and internship program.

Our qualified counselors are happy to give you free study advice to help you find the right course for you. Ask a counselor for help today.

Study abroad programs include short intensive language courses, study tours and exchanges, foundation courses, vocational (skills-based) diplomas and certificated and complete Bachelor and Master degrees

Your university or college may arrange an internship or work experience as part of your program. Or your student visa may allow you to seek part-time work, or work during the summer break. Other study internship options include volunteering abroad or teaching languages. It could be great career preparation, or a different way to experience the world.
London
728A, Kenton Road, Harrow
HA3 9QX, London
United Kingdom
Tel: +44 74043 97993
Varanasi
N16/132C, Usha Kunj
Kolhua, Vinayaka, Near Saibaba Temple
Kamachha, Varanasi - 221 010
Tel: +91 98331 82655
New Delhi

Tel: +91 99205 42057
Kolkata
Tel: +91 98903 35765
Mumbai

Tel: +91 99872 51310
Thank You!
Thank you for contacting us.We will be in touch soon.